Most spills in the home are often linked to coffee, the world's most valuable beverage that millions of consumers use to start their day. Spilling your expensive coffee drink doesn't only result in the loss of its caffeine content – you are likely to stain your carpet and upholstery.
Have you been struggling to get rid of stains from your upholstery? All you need to do is to patronize Couch Master upholstery cleaning services Sydney, the leading commercial and residential cleaning experts in Australia. Couch Master specializes in lounge and upholstery cleaning and all kinds of janitorial services to make your properties look stunning inside-out.
Why Does Coffee Stain?
Coffee leaves a trail when it comes into contact with the fabric of your upholstery. To understand why this happens, you will have to consider the source of the magical drink. Coffee beverages are produced from coffee beans obtained from coffee plants ("cherries"). Typically, a cup of coffee contains ingredients like sugar, milk, water and some artificial sweeteners.
It also contains oil that sticks to the surface of your upholstery and quickly gets absorbed by the material, the main reason for which coffee causes stains.  When porous surfaces soak up coffee, they cause discolouration. These ugly marks are sticky, and they instantly take away the beauty of your home.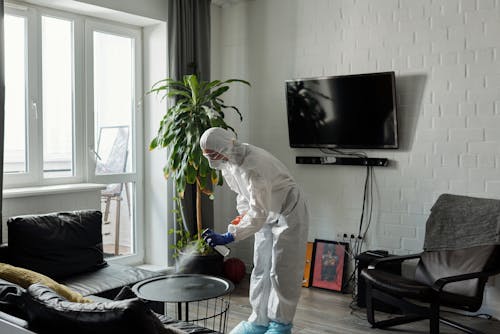 Besides causing discolouration on your couch or sofa, coffee stains will also invite ants to tamper with your upholstery. Your best bet to renew your luxury furniture's appearance is to clean the stains and remove the odour.
Here Is How You Can Remove Stains From Your Upholstery With Ease
Act Quickly
When coffee stains mess with your upholstery, take quick action because the longer you wait, the deeper the coffee will seep through your property. This will make it even harder for you to remove the stains. Consult stain removal experts from Couch Master with immediate effect to eliminate stubborn stains caused by coffee, blood, juice, and mould. In the meantime, you can use a towel to soak up the stain gently, but don't move it all over the fabric.
Flush With Water
You may use less than one cup of water to flush out the stain on your carpet or upholstery and blot it gently with a towel or paper.
Apply A Cleaning Solution
You can prepare a DIY cleaning solution by mixing a quarter cup of lemon juice with a dish detergent and two lukewarm water cups. Apply this solution to a clean sponge, damp it, and rub it over the stain in a circular motion.
Rinse The Stain Area
Use clean and cold water to rinse the affected part of the upholstery. Press a clean towel down the stained area to soak up extra moisture. Repeat these steps until the stains disappear for good.
With several years of experience rendering professional cleaning services to Sydney residents, Couch Master upholstery cleaning services Sydney is your go-to janitorial company. Give us a call right away, and save your properties from dirt.