Translations into the French language are becoming increasingly important in a globalized and open market. France is the sixth-largest importing country in the world, which makes this country with 66 million inhabitants an extremely interesting market. For this reason, it is important to have the products, services, and content offered by companies translated into French. French is spoken in 35 countries and has more than 274 million speakers around the world. It plays a particularly important role in Europe, Canada, and Africa.
Professional native French translators
As with other languages ​​such as Spanish and Portuguese, before you commission a translation from French or into French and choose the translator, it is important to consider which language variant should be selected and which audience the translation is aimed at. Even if the variants are not extremely different from each other, there are many important differences that must be taken into account if you want to make a good impression in the eyes of your customers.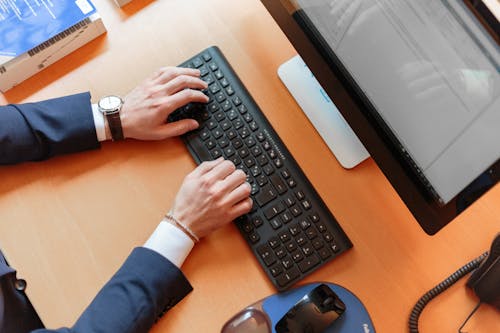 When you assign us a translation into French, we will assign you a native French translator with experience in your industry. To ensure the best possible quality, every French translator must meet the following requirements:
* Native French translator
* Relevant university degree in translation
* Continuous training
* Comprehensive experience
* Expert in various fields
Translation from English
Translating a company's products, services, and web content into English is essential for most businesses. More than half (around 55%) of the web content is translated into English. To understand the importance of this fact, we can consider that the language with the second largest presence on the internet is English, but it only accounts for 5.6% of all content consumed online. If your business information is not translated into English, you not only lose access to the world's largest market, but you also give your competition an edge over your business.
In addition, many countries are interested in increasing the teaching of this language in public and private education, and statistics show that the number of people who understand and communicate in English is more than 1.5 billion.
As you may know, the US and UK trade relations with other countries are very active and the demand for English translation services has increased significantly in recent years to improve trade relations, be it in importing or exporting goods and services, and also to improve political relations.
English is spoken as an official language in 67 countries, the main ones being the USA, Great Britain, Australia, New Zealand, Ireland, South Africa, Canada, etc.
Translation of documents and texts from all business areas
We receive texts every day that our customers want to translate from French or into French. As diverse as our customers are, so are the industries they come from: technology, art, retail, construction, international trade, e-learning, medicine, audiovisual media, tourism, law, etc.
We receive requests from our customers for the translation of a wide variety of documents in a wide variety of formats, such as games, websites, operating instructions, apps, books, annual reports, product descriptions, articles, press releases, contracts, catalogs, e-mail correspondence, etc.